We help Beer and other Beverage businesses
and to
Acquire the Confidence & Capability

to sustainably unlock the benefits
Specialising in the Australian & New Zealand Beer and broader Beverage Industries, we offer
'The Business of Beer' was established in an effort to address the uneven distribution of Commercial and Strategic experience & Resources in the ANZ Beer and other Beverages industries
Business Founder and Principal Consultant
Bootsy has 30 years experience in the Beer and Beverage industry across the Asia Pacific region. He has held roles incl. senior leadership and executive positions with iconic businesses such as Coles (Liquorland), ACNielsen, Nestle, Supply Chain Services Australia, CUB, Brambles (Kegstar) and most recently as General Manager of Stone & Wood Brewing Co.
Nick has a degree in Commerce and has undertaken extensive MBA studies. Nick is a member of the Australian Institute of Company Directors.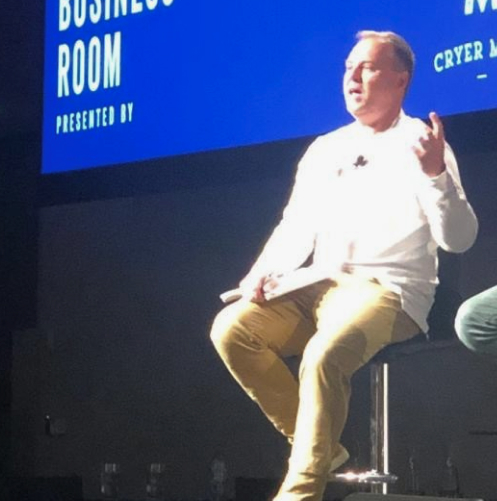 Flexible offers to suit your needs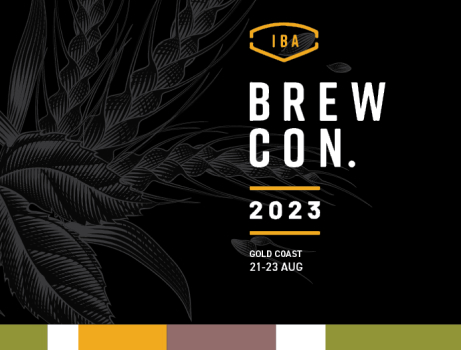 Profit Growth in a Stagnant Market
What Our happy Clients Say
" Working with Nick Boots from 'The Business of Beer' has been an invaluable experience for Boiling Pot Brewing Co. Nick has been instrumental in providing assistance across all aspects of our business, with a strong focus on sustainable growth and profitability. His insights and recommendations are backed by real-life experience at a high level of the industry, making his advice incredibly valuable.
As a business of our size, it is crucial to avoid costly lessons in growth, and Nick's ability to draw on his experience has helped us navigate potential pitfalls and make informed decisions. His expertise and guidance have set us on a path of sustainable growth and increased profitability. We are grateful for his support and highly recommend his services to any brewery looking to optimize their operations and achieve long-term success. "
Founder and CEO ,Boiling Pot Brewing Co.

"I would highly recommend Nick and the 'The Business of Beer' to any brewery that is looking for an exceptionally experienced advisor.
Nick brings a wealth of experience garnered from senior roles in a variety of business types, sizes and scale. He applies that experience with ease and delivers his advice in an easy going and collegiate manner, ensuring that everyone in a team buys in to the work he is tyring to achieve on your behalf.
I have had the pleasure of working with Nick in various capacities for over 3 years now and couldn't speak more highly of the man or the achievements he has made for our organisation and for individual breweries alike.
Do yourself a favour and find the resources to do that business planning, new financial modelling, strategy planning or review you have wanted to do but don't have the skills or the time. With Nicks practical and focus on ROI you won't regret it."
CEO of Australia's Independent Brewers Association

We at Rallings Labels, Stickers and Packaging first heard about Nick Boots "The Business Of Beer" through a Brews News "Beer Is a Conversation" podcast and felt we could use his help in guiding us through the next phase of our business.  We engaged Nick to do a day seminar, looking at all aspects of the business and then worked through a Vision Statement, Mission Statement and also a path to navigate to take the business forward over the next few years.
Nick was extremely approachable, down to earth and very good to work with.  We consider his business to be part of our business and we have no hesitation in recommending him to any like minded business who requires someone from outside their business to come in with an open mind and look at where a business may need to go to improve in all areas.
Rallings Labels, Stickers & Packaging

Nick Boots isn't just a brewing industry veteran, but he has worked in it across many different businesses which provides him with a uniquely broad perspective into the way it works. I regularly seek out and always value his insights and observations.
Founder, Editor & Publisher, Australian Brews News

" As the founder and CEO of Kegstar at the time, I chose Bootsy as the General Manager of Kegstar ANZ amongst an extensive field of experienced industry executives.Over his tenure, Bootsy utilised his extensive commercial skills and industry knowledge to extensively growth the team, revenue and profit of this business. It was therefore predictable to see him poached by Stone & Wood to join the team and then end up as their General Manager; a tenure that resulted in record breaking results.
More recently, as Co-Founder of White Bay Beer Co, I engaged Bootsy through his firm. The Business of Beer, to review White Bay's business strategy, product portfolio, taproom and sales structure which has led to a better team culture, a more focussed sales strategy and rhythm, and an uplift in revenue. "
Co-Founder and CEO, White Bay Beer Co.